Moving beyond the past is the profound work of our soul.  Our soul knows deep within that in order to shape and mould the future we desire, we must also take responsibility and accountability for the past.
The Universal Law of Karma dictates that whatever we do comes full circle and whatever we send out comes back to us.  Karma is a Sanskrit work meaning 'act', 'action', 'deed' or 'word'.  Both positive and negative karma is the effect of causes set in motion in the past.
Karma is the consequences of our thoughts, actions, words and deeds.
By the Law of Karma all energy returns to us.  When positive energy returns to us we see positive things come into our lives.  When negativity returns to us, it returns to seek resolution.  It is an opportunity for us to make things right and transform the energy to positive.
If we choose not to transmute the energy from negative to positive, the negative energy remains and may manifest itself in the form of accidents, illness, disease and disharmony.  It may manifest in the form of ingrained bad habits which hold us back from getting along with others, and even in expressing love.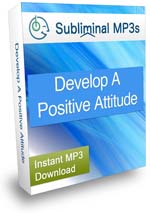 Whilst we can't actually change what has happened in the past, we can free ourselves and others from past mistakes.  We can do so by learning from the lessons so as to not repeat the, making amends, forgiving ourselves and others and by creating positive or good karma.
Spiritual techniques such as mantras, prayers and even sacred songs help to clear our karma, thereby transmuting the energy and healing the past.