Affirmations are words, thoughts and phrases that are repeated over and over.  These affirmations then enter the subconscious mind becoming part of our 'programming'.  According to the Spiritual Law of Affirmation, most of us affirm unconsciously all the time as we consistently repeat thoughts until they become anchored in our minds and become embedded beliefs.  We make statements again and again until they become our reality.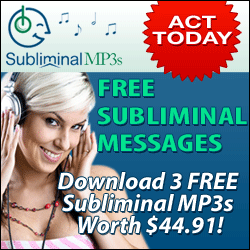 The Spiritual Law of Affirmation tells us that affirmations may be both positive and negative.  Our subconscious minds do not discriminate, but rather, accepts all information it is given.  Our affirmations enter the subconscious mind and have a profound effect on our feelings and emotions, our actions, our day to day choices and activities and ultimately, our entire lives.
The more emphasis and energy we put towards our affirmations, the more embedded they become within our minds and belief system.
If we consistently say and think "I'm a failure", then gradually we will come to the firm belief that indeed we are a failure, and failure will become a main theme in our lives.
If we constantly repeat that we ALWAYS have miserable holidays, then we bring about this reality in three ways.  We selectively focus on and remember only the bad times;  we act in ways that cause misery;  the Universe brings us what we believe.
The Spiritual Law of Affirmation tells us that we bring about what we affirm.  This is in line with the SPIRITUAL LAW OF MANIFESTATION.  The Universe rearranges itself to bring us what we believe.  Therefore, we must ensure that our affirmations contain only positive words, and our speech as well as the written word, must be done with positive intent.
According to the Spiritual Law of Affirmation, we must say (and/or write) our affirmations in the present tense  –  in the 'now'.  For example, if we affirm that we are going to be healthy tomorrow; tomorrow never comes.  It is much more positive and effective to affirm "I am healthy now".  Visualization is also an effective accompaniment to bringing the affirmation about.  This helps to anchor the belief.
Affirmations are to be kept short and simple.  Rhyming and/or rhythmic affirmations slip easily into the subconscious mind.
Positive affirmations help us to focus on and reinforce the positive aspects, and assists us to change and escape a fearful mind-set.  Affirmative words heal our hearts and minds, and brings about positive realities into our lives.  What we believe and expect is what we will experience.
Just like affirmations, visualization is based up the SPIRITUAL LAW OF CAUSE AND EFFECT (The SPIRITUAL LAW OF KARMA), which states that whatever we believe and see will eventually become a reality.  Faith and trust becomes a mold for our outer reality.  However, if our desires, goals and dreams flit constantly from one image (or belief) to another, and our faith wavers, our outer reality will reflect our confusion and fear.
If our minds accept our visualizations as possibilities, they can instantly become a reality.  However, if we feel fearful or undeserving we may then try to force our dreams and desires into reality.  Our visualizations then become tense and pressure-filled, and this build up of tension can block our goal from coming to fruition.
When we visualize and have complete faith, trust and belief in our goals, they are able to become reality.  Our limited beliefs and demeaning judgments of "I'm not good enough to achieve this", and/or "I can't possibly achieve that", puts tension upon our visualization, and this in turn stops us from manifesting our inner visions.
False beliefs, feelings and thoughts of "I lack … money, time, intelligence, education, connections (or whatever)" keep us from even attempting to achieve our goals and life purpose.  This halts any positive visualizations from coming to fruition in our realities.
On a metaphysical level we are able to create whatever it is we desire.  What we concentrate and focus upon manifests into the physical plane.  This is in line with the SPIRITUAL LAW OF KARMA (The SPIRITUAL LAW OF CAUSE AND EFFECT).
Manifestation requires unwavering faith.  As humans we often have more belief and faith that our fears will come to reality, rather than faith and trust that our dreams, desires and aspirations will come to fruition.
If we hold onto our faith and trust, anything can eventually become a physical reality in our lives.  However, if our faith and trust waiver, our reality will reflect this.
Everything in the physical, material world is a reflection of our beliefs.  Therefore, we are able to effortlessly manifest our wants and needs by way of faith, visualization and positive affirmations.
One of the most important keys for establishing a habit of self-love, and eliminating insecurities is by using positive affirmations.
Adopting a positive perspective and mind-set changes negative thought-forms to positive ones.  Positive affirmations are a way to achieve a positive attitude and frame of mind.
Verbal declarations are another way to achieve a positive mind-set.  Our voices and the words we say and use send an energy and vibration out to the Universe, therefore speaking positive words and making positive declarations sends out positive energies.  Declaring and affirming in a positive manner also assists with breaking the habit of negative thought-forms, belief-sets and patterns.
The Spiritual Law of Affirmation prompts us to declare our positive affirmations with faith, trust and determination and we are to state our intentions with clarity and meaning, and most importantly, believe them.